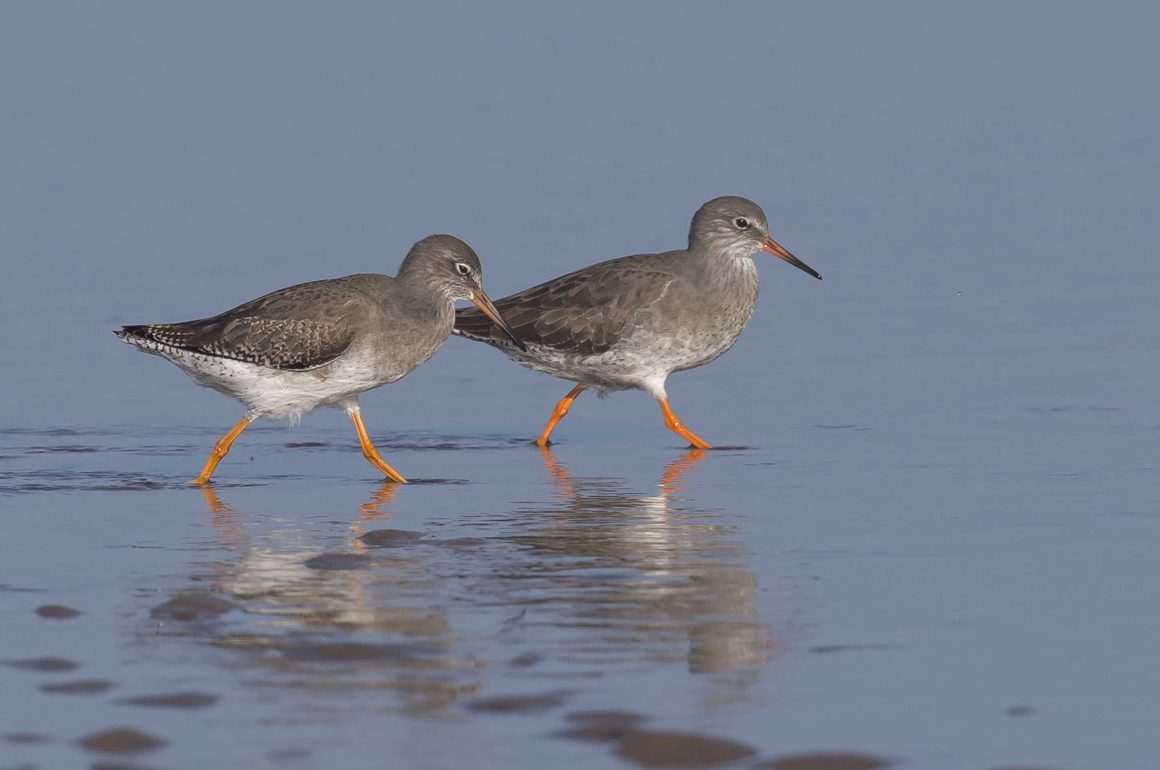 The Common Redshank
Brownish all over, with a paler belly, the Redshank is one of only two waders that has bright red legs; the Spotted Redshank also has red legs, but is larger, with longer legs and a longer bill. The Redshank has a straight bill, which is red at the base and black at the end. When it flies, it shows a white triangular wedge up its back and a wide, white triangle on its rear.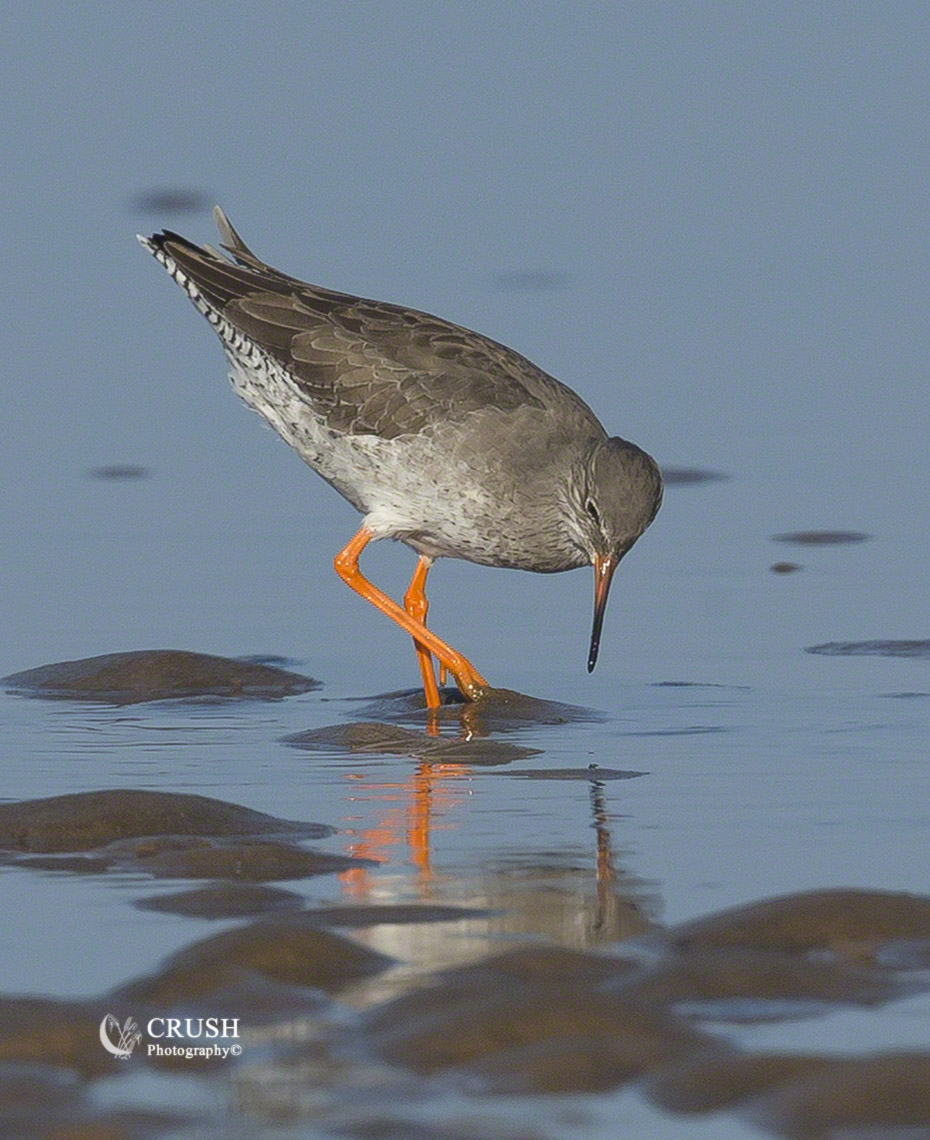 A Large Sandpiper
The Redshank is a large sandpiper with long, bright red legs. It is a typical wader, feeding in shallow water around lakes, marshes, mudflats and coastal wetlands. It breeds on open marshes, mires and saltmarshes, particularly in Scotland and northern England. Look for it typically posed on top of a post, fence or rock in wet grassland or farmland areas.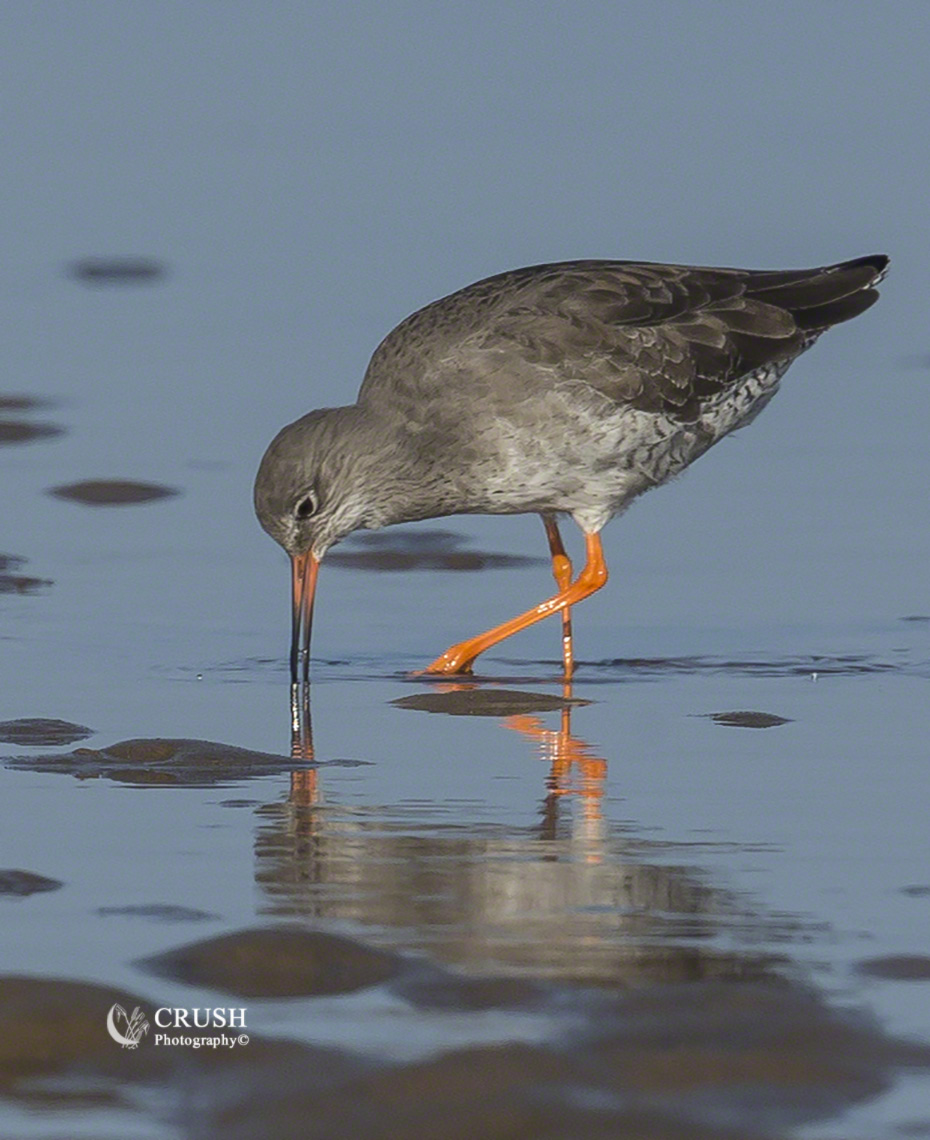 Images by CRUSH Photography
Widespread, but breeding birds are especially prevalent in Scotland and Northern England. Wintering birds can be seen in large numbers around estuaries and coastal wetlands.
Large numbers of Redshank fly here from Iceland to spend the winter around our coasts.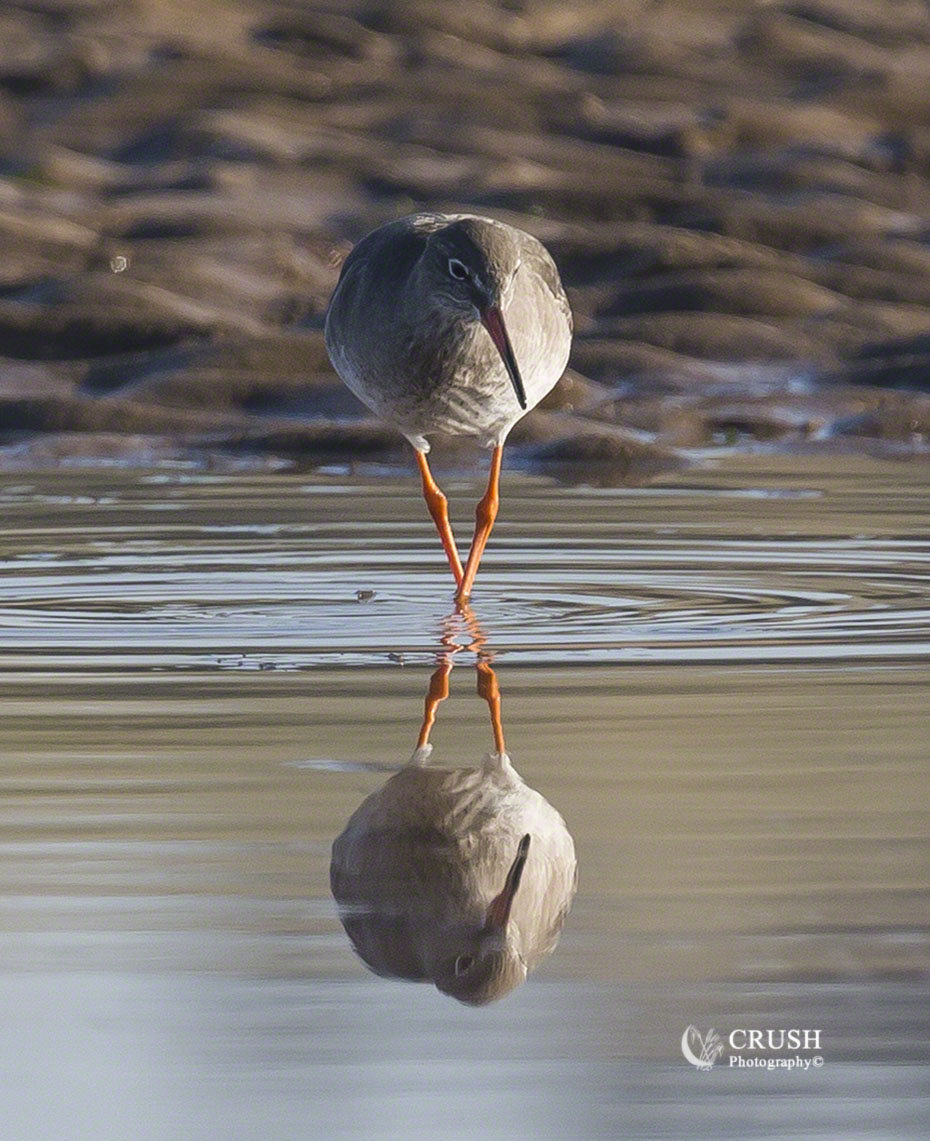 Copyright secured by Digiprove © 2018 CRUSH Photography©
Acknowledgements: Extracts from The Wildlife Trusts
Hits: 104