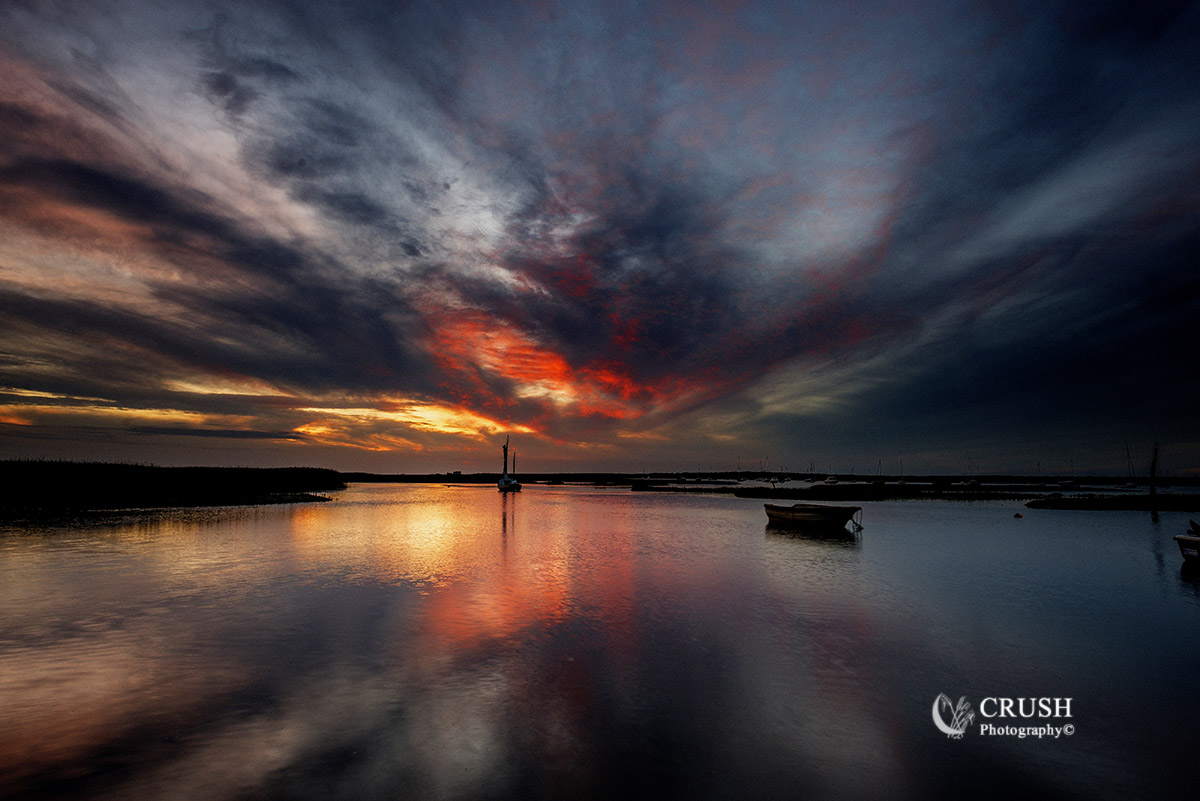 Here Comes the Sun at Brancaster Staithe
Brancaster Staithe is a village on the north coast of the English county of Norfolk, with a harbour, sailing club, two pubs, sailing school, National Trust activity centre and many other facilities. Brancaster Staithe merges with Burnham Deepdale, forming one village.
Brancaster Staithe Harbour was once a busy port, sailing ships carried cargo of coal and grain, for a malt house said to be the biggest in England. Trade declined in the 1800s, but a thriving fishing industry survives, and today the harbour bustles with pleasure craft.

Copyright secured by Digiprove © 2018 CRUSH Photography©
Hits: 56