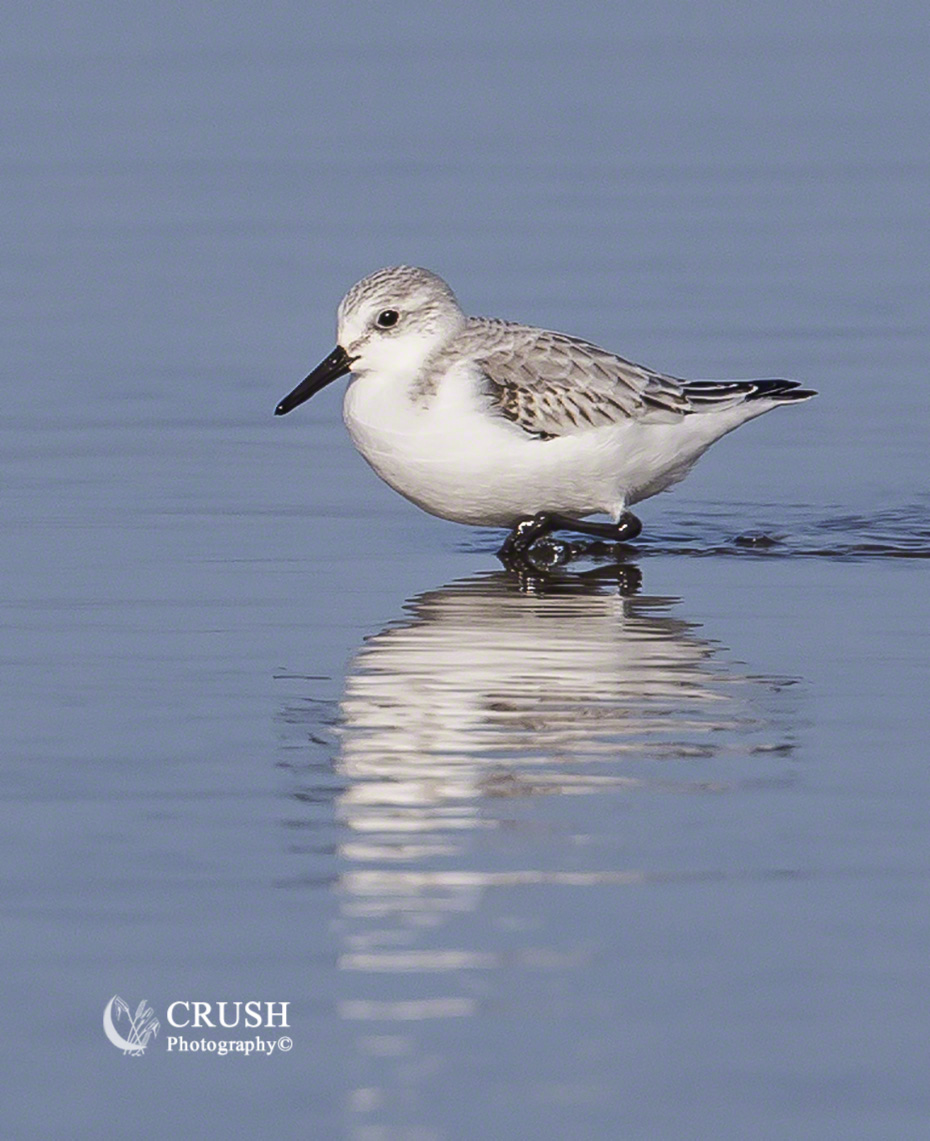 Sanderling
The name derives from Old English sand-yrðling, "sand-ploughman".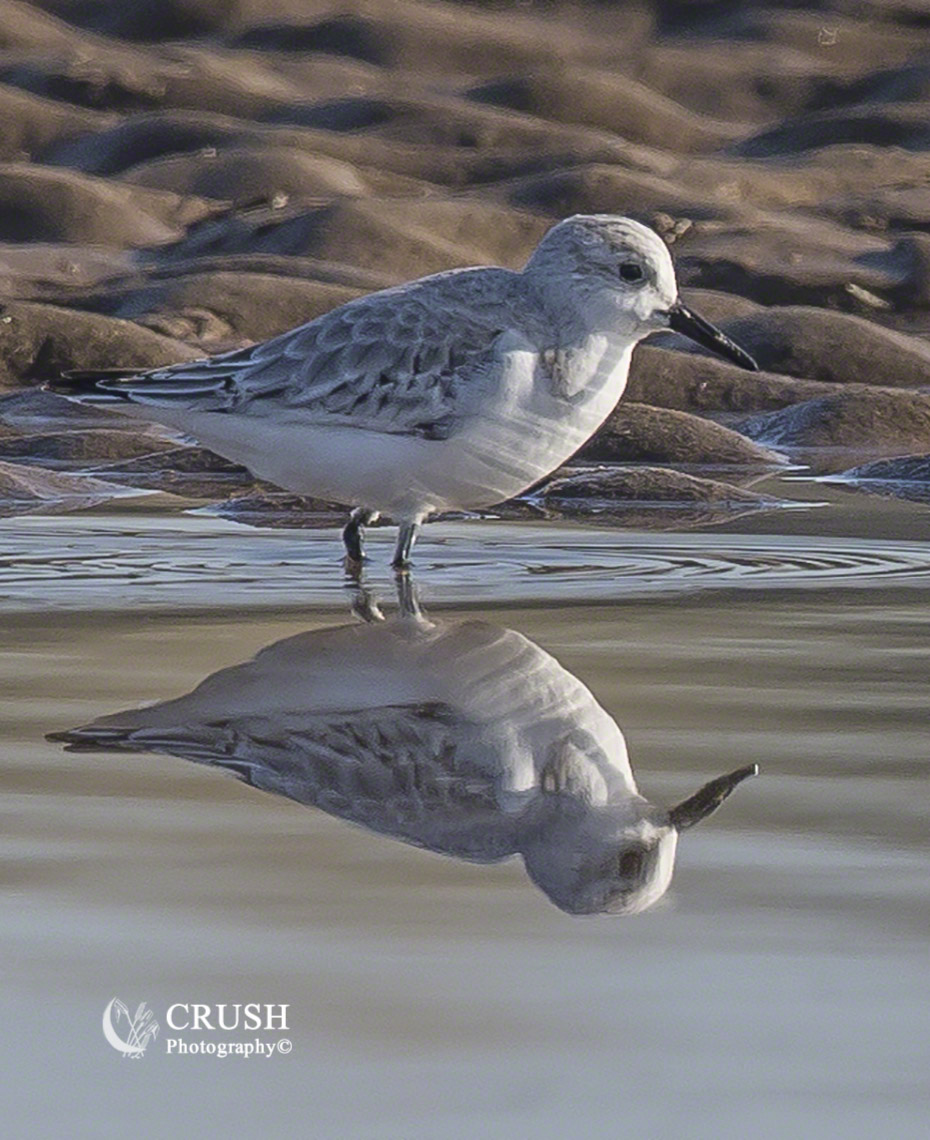 A Small Wader
The Sanderling (Calidris alba) is a small wading bird.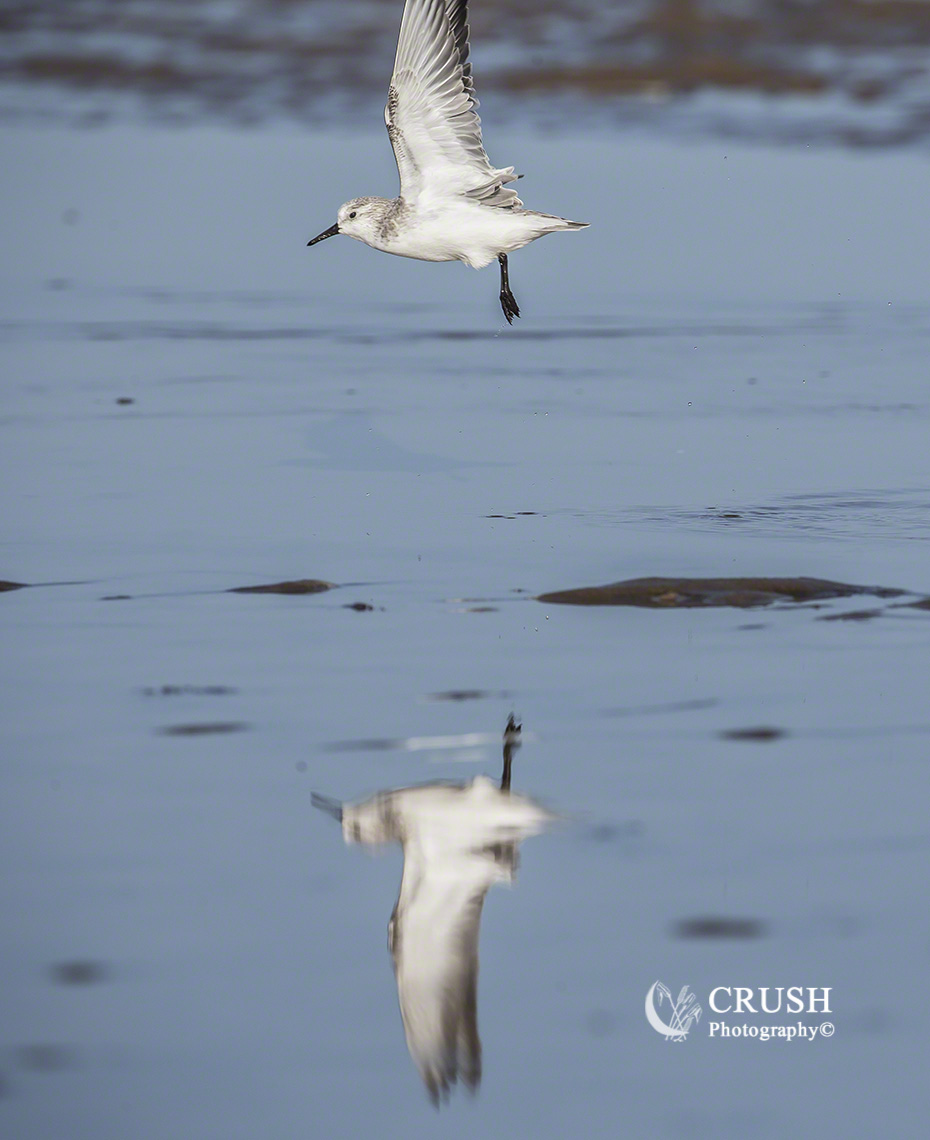 It is highly gregarious in winter, sometimes forming large flocks on coastal mudflats or sandy beaches.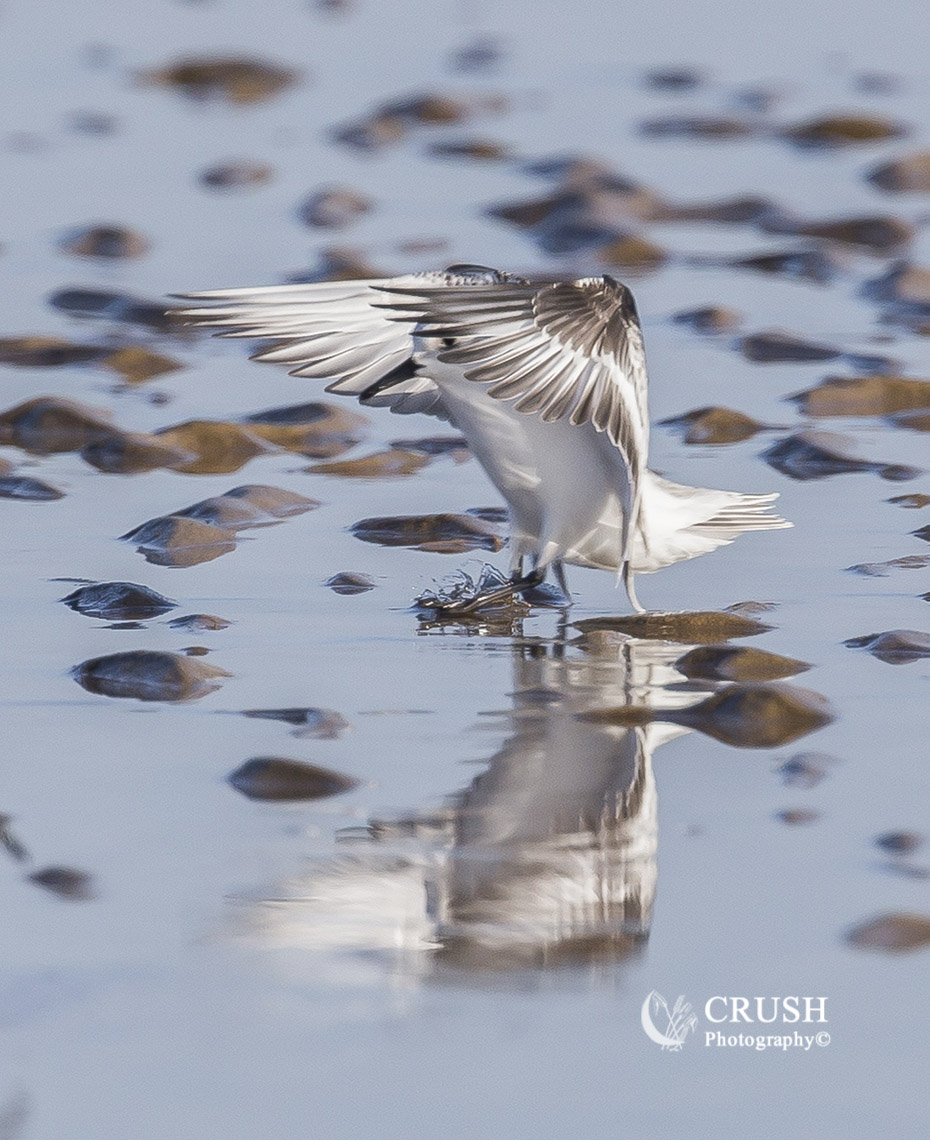 This bird is similar in size to a Dunlin, but stouter, with a thick bill.

Copyright secured by Digiprove © 2018 CRUSH Photography©
Acknowledgements: Extracts from Wikipedia
Hits: 63