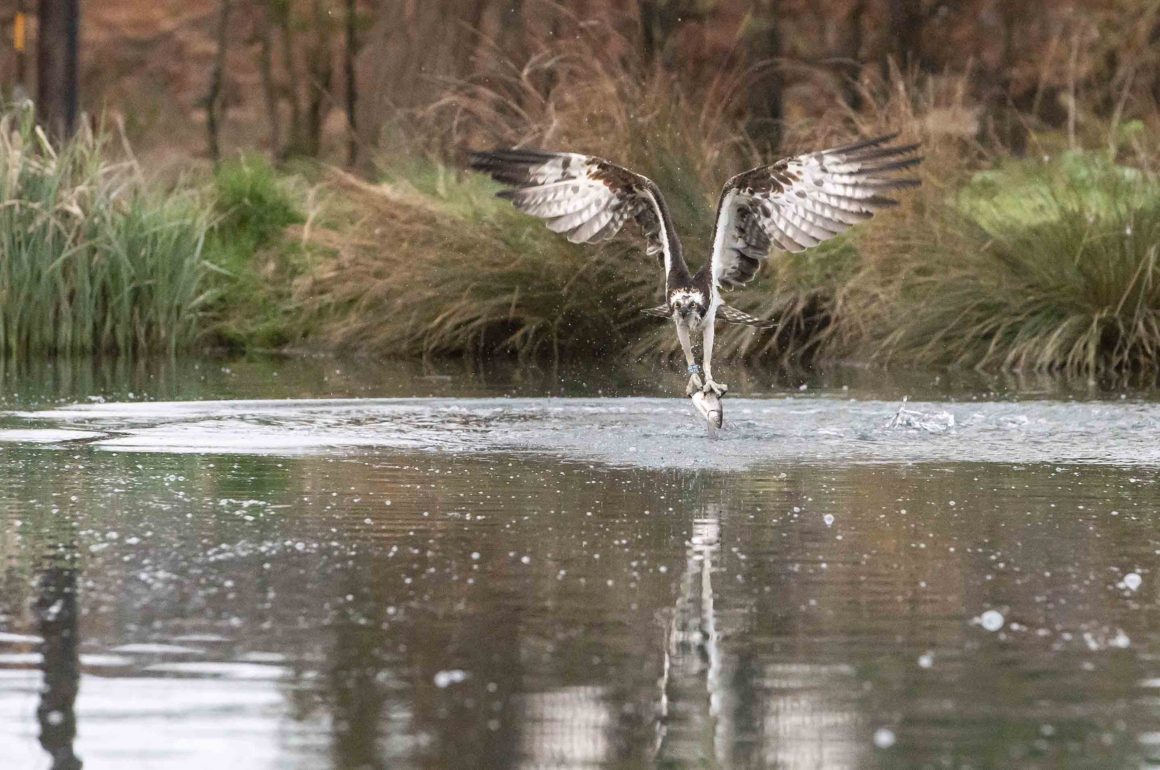 Images by CRUSH Photography
The Western Osprey is 0.9–2.1 kg (2.0–4.6 lb) in weight and 50–66 cm (20–26 in) in length with a 127–180 cm (50–71 in) wingspan. The upperparts are a deep, glossy brown, while the breast is white and sometimes streaked with brown, and the underparts are pure white.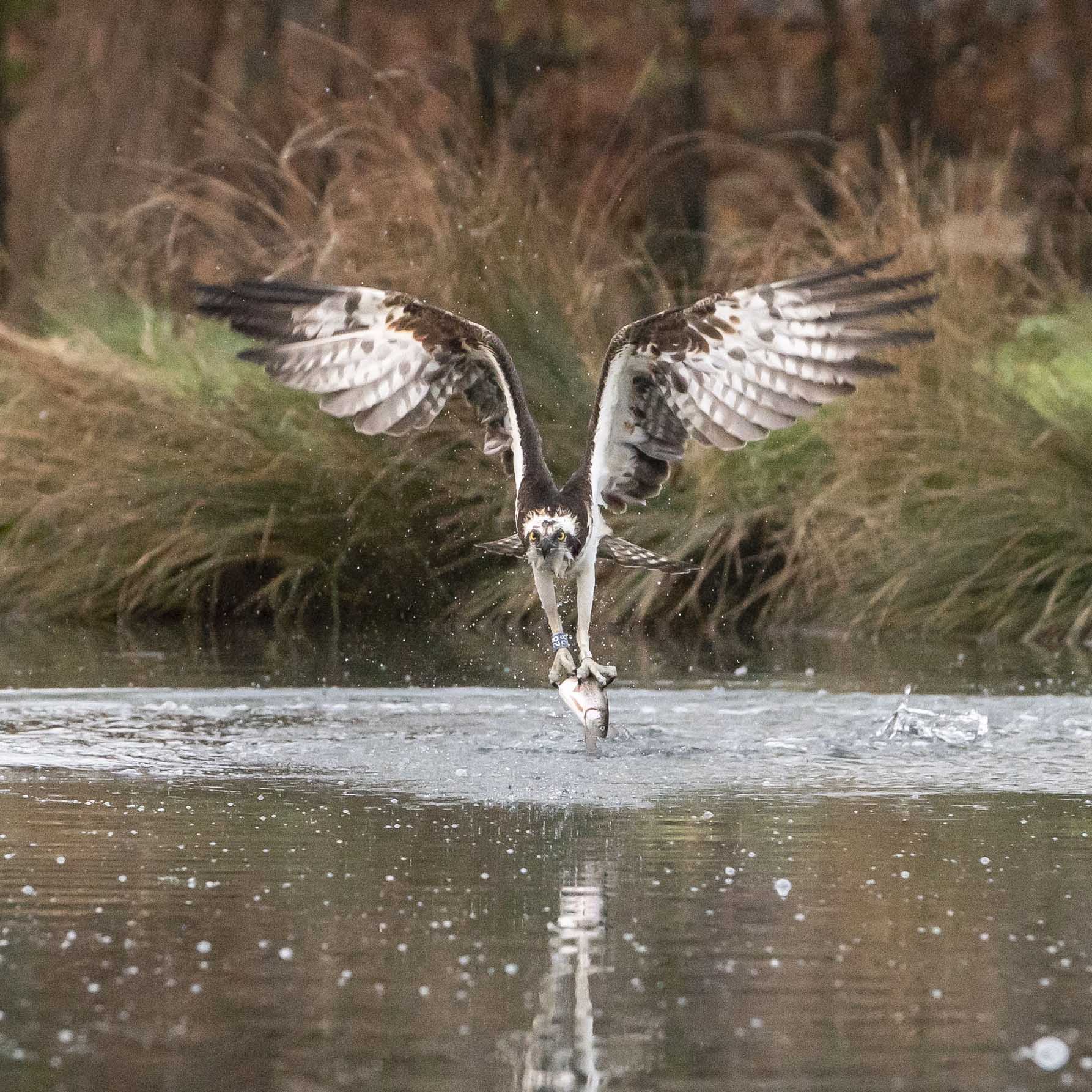 Description
The sexes appear fairly similar, but the adult male can be distinguished from the female by its slimmer body and narrower wings. The breast band of the male is also weaker than that of the female, or is non-existent, and the underwing coverts of the male are more uniformly pale. It is straightforward to determine the sex in a breeding pair, but harder with individual birds.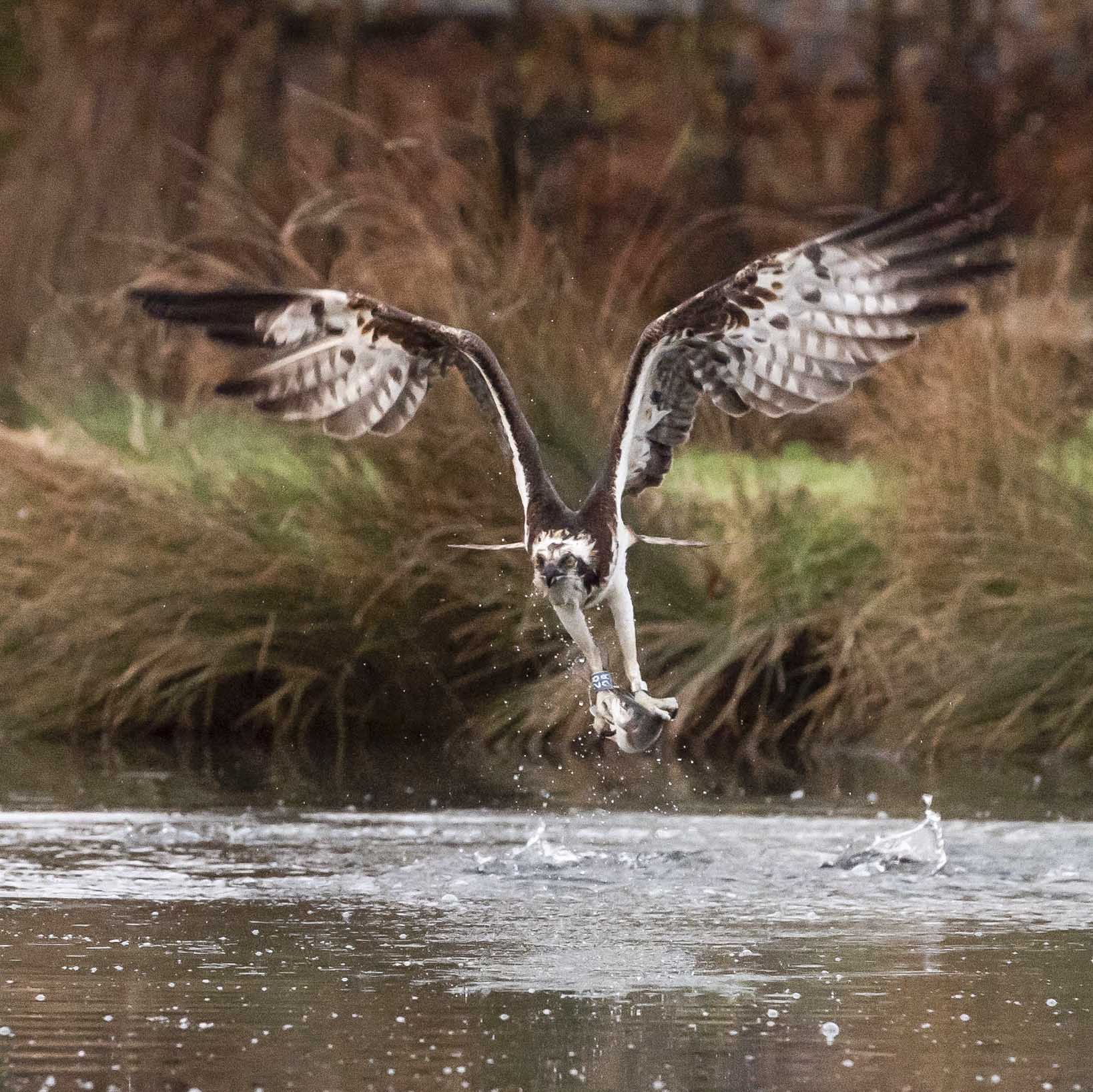 The Western Osprey
The head of the Western Osprey is white with a dark mask across the eyes, reaching to the sides of the neck. The irises of the eyes are golden to brown, and the transparent nictitating membrane is pale blue. The bill is black, with a blue cere, and the feet are white with black talons. A short tail and long, narrow wings with four long, finger-like feathers, and a shorter fifth, give it a very distinctive appearance.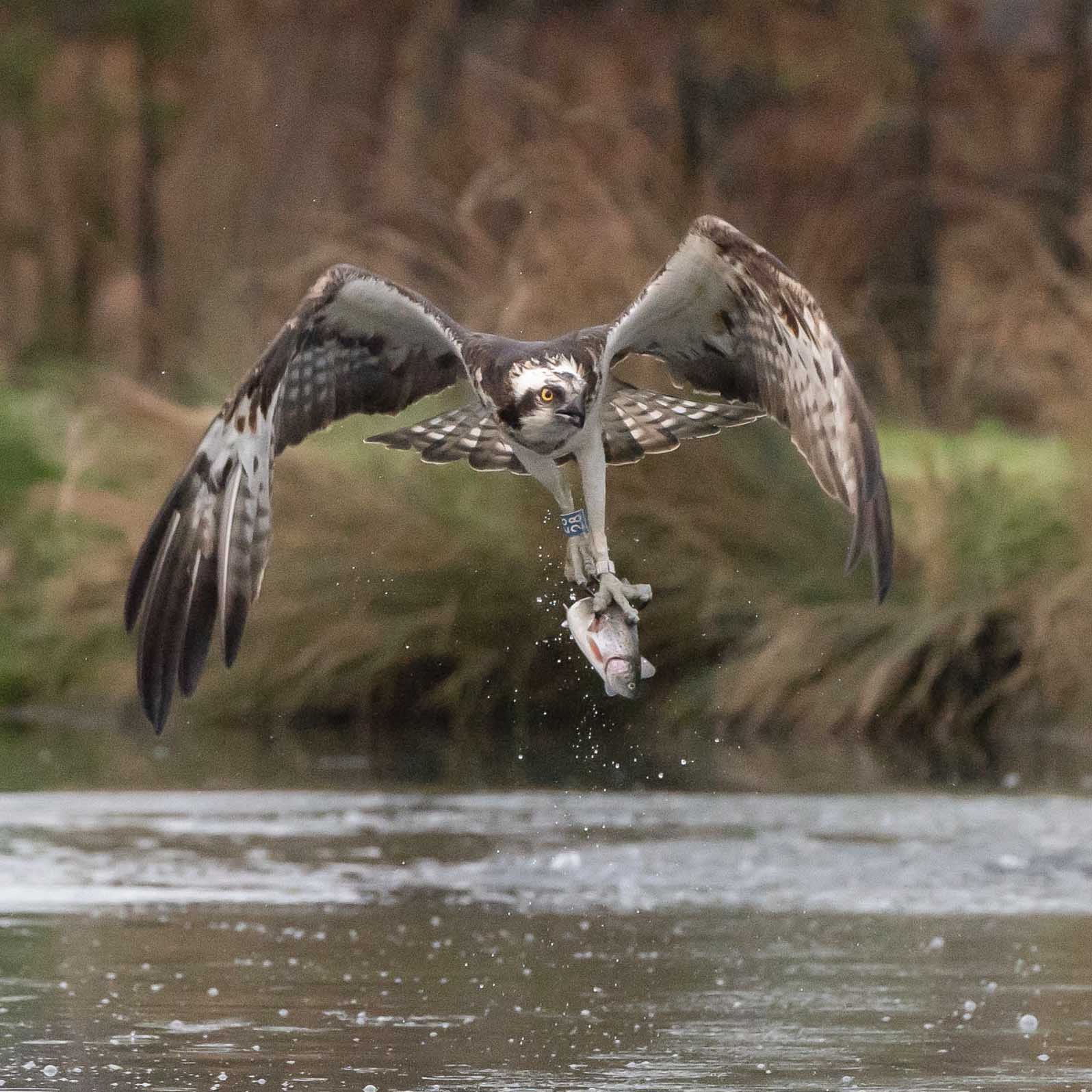 Copyright secured by Digiprove © 2018-2021 CRUSH Photography©
Hits: 165