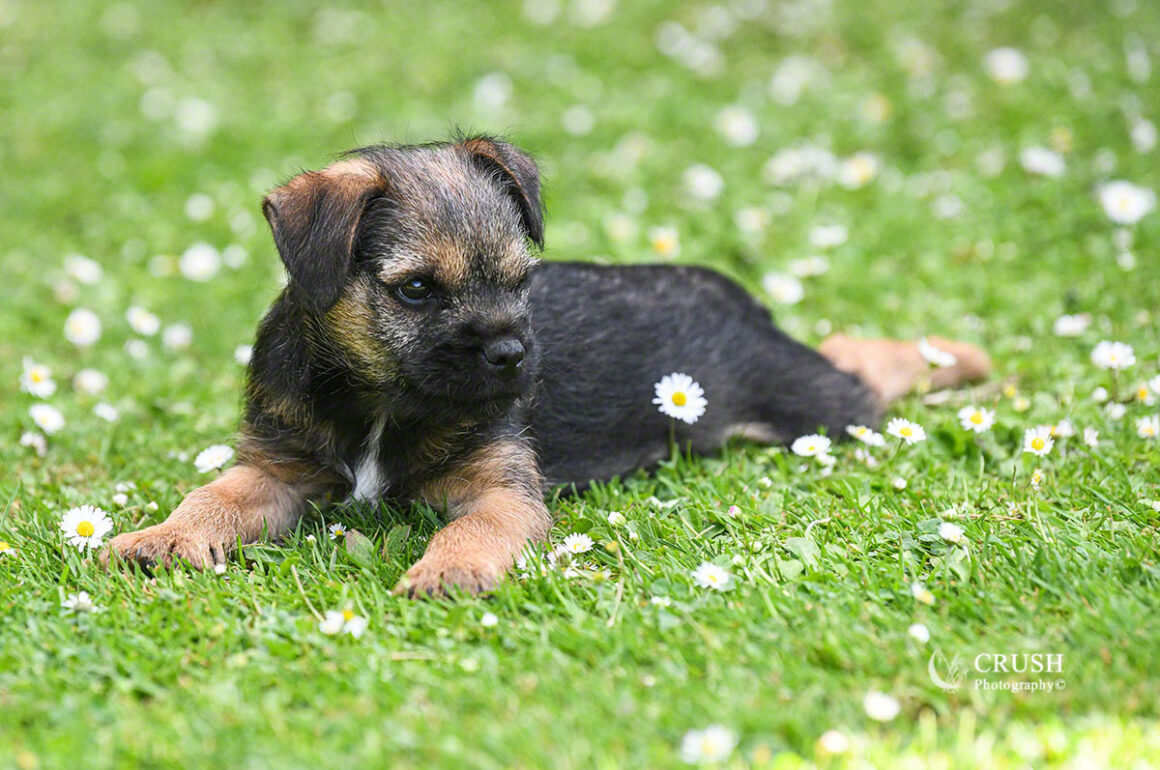 Basil is now 11 weeks old and has settled into his new home extremely well. It is 3 weeks since he arrived and we certainly know that Basil is here!
Basil has an amazingly affable and loving temperament. He is never slow coming forward and he has taken to the start of his obedience training with consummate ease – sitting on command and sitting – staying and coming on recall. Needless to say, he expects his reward.
Basil has just had his second lot of vaccinations together with a very thorough check over by the Vet. He passed with flying colours. Basil was "chipped" by his Breeder and is now insured through the Kennel Club. He has also been enrolled on a Pet Health Plan with the Vet.
Basil has made his mark in many ways, not least of all by his character, his stubbornness, his playfulness, his loving ways, his intelligence and his eagerness to be part of the Author's family. We are really looking forward to spending many years with Basil, a very special Border!
Last but not least, our thanks to Basil's Breeder who would be very proud at the progress he is making.

Copyright secured by Digiprove © 2019 CRUSH Photography©
Hits: 48