The unmistakable, black-and-white Tufted Duck lives up to its name – look out for the black tuft of feathers on its head. It can be seen all year-round, but often flocks together with other ducks in winter.
About
The UK's most common diving duck, the Tufted Duck nests on flooded gravel pits, lakes and reservoirs, and gathers in large flocks in the winter, often mixed with Pochard and Coot. Tufted Ducks feed on waterweed, plant seeds and aquatic invertebrates.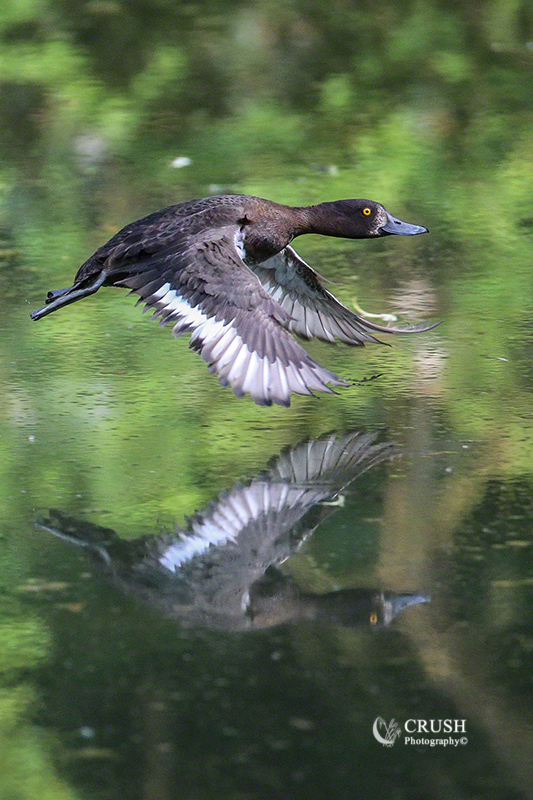 How to identify
The Tufted Duck is very distinctive: the female is entirely chocolate-brown, while the male is black with white flanks and a long tuft at the back of the head.
Distribution
Found throughout the country, on lakes, reservoirs and flooded gravel pits.
Did you know?
The scientific name of the Tufted Duck, fuligula, means 'sooty throat'. Like most ducks, the 'drake' (male) has nothing to do with the incubation of the eggs or raising the young. The 'hen' (female) has eight to eleven eggs in a brood; the young becoming independent once their true feathers have fledged.

Copyright secured by Digiprove © 2019-2021 CRUSH Photography©
Acknowledgements: Extracts taken from the Wildlife Trusts
Hits: 251